Superior Ducted Gas Heating Installation in Heidelberg
At Absolute Airflow, we aim to tailor our ducted gas heating installation services to meet your individual needs. Whether you're starting from scratch or upgrading your existing system, we deliver quality and affordability.
Our comprehensive installation process guarantees an efficient operation that will resist rigorous use over time. Being industry veterans, we have accrued over two decades of hands-on ducted gas heating knowledge and experience in Heidelberg and other Melbourne suburbs like Clayton and Broadmeadows.
Providing more than just heating, we equip many ducted systems with add-on cooling options to tackle Melbourne's unpredictable weather. Let us help you improve your home's comfort, contact us today on 03 7036 9149!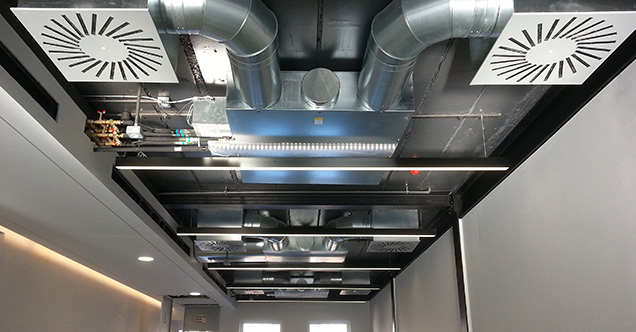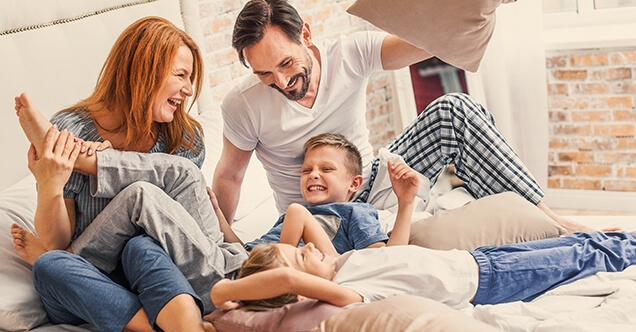 Maintenance and Repairs for Ducted Heating in Heidelberg
The key to longevity in any system is regular maintenance, and your ducted heating is no exception. With time, it will require routine inspections and preventive maintenance to keep it humming.
At Absolute Airflow, our licensed technicians take the guesswork out of ducted heating maintenance in Heidelberg. More than just your everyday repair service, we conduct all repairs in line with industry recommendations and guidelines.
Our commitment to excellence extends to other Melbourne suburbs like Coolaroo and Craigieburn, ensuring we provide effective maintenance and rapid repair services with minimal turnaround.
Why Choose Absolute Airflow for Ducted Heating in Heidelberg?
Here are a few reasons why we should be your first choice for ducted heating services in Heidelberg:
Experienced Technicians: Our team brings vast knowledge and expertise to every ducted heating job.
Warranty and Guarantee: We are confident of our work quality, providing generous warranties and a lifetime workmanship guarantee.
Local Expertise: We understand Heidelberg's weather and how to optimise your ducted heating system for efficiency and comfort.
Fast Emergency Response: We are ready to assist whenever your heating system breakdowns unexpectedly.
Compliance and Safety: We follow industry safety guidelines and regulations in all our services.
Choosing a Ducted Heating System in Heidelberg – Our Advice
Choosing a ducted heating system is not a decision to take lightly. Numerous factors, like your home size, budget, brand preference, and specific heating needs, all play a role in the right choice. At Absolute Airflow, we can guide you through the selection process, pointing out the pros and cons of each option.
To get started on your journey to enhanced home comfort, call our Heidelberg office on 03 7036 9149! Our team is ready to discuss your heating needs and offer expert recommendations.
Our commitment, coupled with our expert team and extensive services list, makes us your ideal partner for all your heating needs. Reach out to us today at 03 7036 9149 – we look forward to serving you!
Our Hassle-Free Air Conditioning Service Process at Absolute Airflow
We understand how crucial it is to have a comfortable and well-conditioned environment, especially during those sweltering Australian summers. At Absolute Airflow, we endeavour to make our service process as smooth and stress-free as possible for our valued customers. Here's a simple outline of our 4-step process from the moment you give us a call to when we complete the job.
1
Initial Call
When your air conditioning system starts to play up, simply give us a call at 03 7036 9149. Our friendly and knowledgeable customer service team will discuss your needs and concerns, answer all your questions, and arrange a suitable time for our technicians to visit your premises.
2
Assessment and Quote
Our highly skilled and experienced technician will arrive at your property at the scheduled time. They'll thoroughly inspect your air conditioning system to identify the problem. After the assessment, they'll provide you with a detailed and transparent quote. We believe in no hidden charges and no unpleasant surprises.
3
Repair, Installation, or Maintenance
Once you agree to the quote, our technician will proceed with the necessary repairs, installation, or maintenance. Absolute Airflow prides itself on providing efficient, high-quality services. Whether it's a minor repair or a complete installation, we assure you that our work is carried out to the highest standards.
4
Job Completion and Follow up
After the job is completed to your satisfaction, our technician will leave your premises clean and tidy. We also provide a follow-up service to ensure your air conditioning system continues to operate efficiently. We are just a phone call away for any further assistance or guidance you may need.
At Absolute Airflow, we value our customer's comfort and peace of mind. We ensure a seamless, efficient, and high-standard service from the moment you contact us until the completion of the job. Your satisfaction is our top priority.