At Absolute Airflow, we offer comprehensive maintenance and repairs for a full range of heating, cooling, and hot water systems. Whether you need general maintenance to keep your system operating at its best or urgent repairs for your heating and cooling unit, contact us today.
Working throughout Melbourne, Absolute Airflow can assist you with:
Hydronic heating
Gas ducted heating
Hot water systems
Air conditioning – including split systems, ducted, bulkhead, VRV, and iZone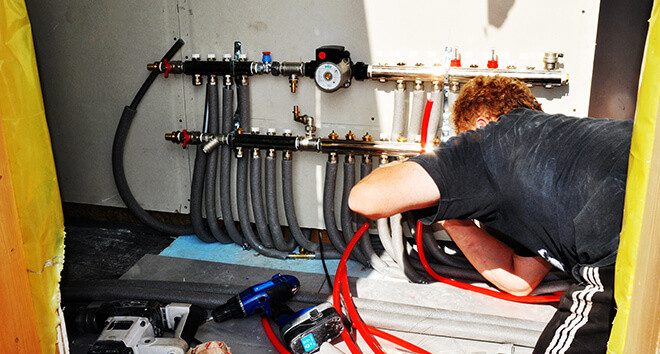 Regular Maintenance and Servicing
Whether you have a gas hot water system, hydronic heating, or split system air conditioning, regular maintenance is essential. Even if your system isn't showing obvious signs of wear and tear, general servicing will help to prolong its life and ensure optimum performance.
We recommend servicing your heating, cooling, and hot water systems annually, or twice a year for older systems.
System Repairs
If your system has broken down, Absolute Airflow will respond to your needs as soon as possible. Our expert technicians can determine the problem with your system and provide affordable repairs to get you up and running again in no time.
To get a quote and arrange a service, call the Absolute Airflow team today.