Ducted Gas Heating Installation in Mornington
We provide ducted gas heating installations tailored to fit your needs and budget in Mornington. Our team brings over two decades worth of experience to every project they undertake. Once on-site, we ensure everything is safely installed and ready for use.
We also offer the installation of smart devices and thermostats adding convenience to your heating system. Further, our ducted heating systems come with optional add-on cooling feature that keeps you prepared for Mornington's unpredictable weather.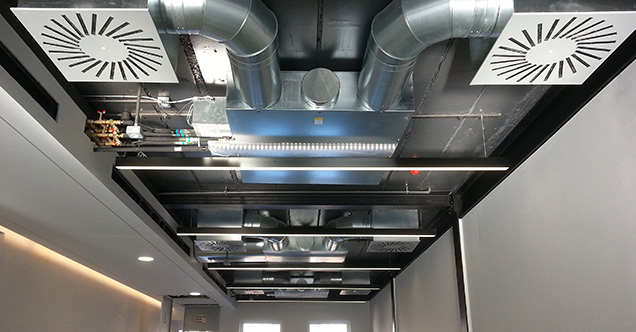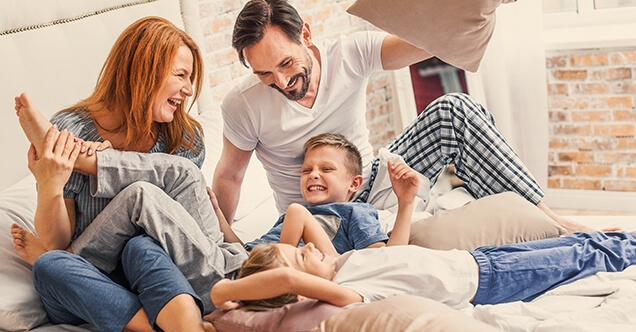 Why Ducted Heating is Ideal for Mornington
Ducted heating is a perfect solution for beating Mornington's long and cold winters. It is a cost-effective and efficient way to heat large areas like homes, offices, and warehouses. Here are some reasons why we recommend ducted heating:
Highly efficient heating system
Functionality is not affected by the outside temperature
Contributes positively to the aesthetics of the interior
Offers quiet and efficient heating without dry or irritating air
For more information about our services and special offers, feel free to contact us for a free quote.
Maintenance and Repairs for Ducted Heating in Mornington
Gas ducted heating systems require regular maintenance for optimal performance and longevity. At Absolute Airflow, we provide cost-effective maintenance and repair services for ducted heating systems in Mornington. All our services are carried out in accordance with industry guidelines and standards.
Our philosophy is one of prevention, meaning we aim to identify and solve issues before they become significant problems. We're so confident in our work that we offer a lifetime workmanship guarantee on all our services.
Superior Ducted Heating Services in Mornington Area
With over 20 years in the heating and cooling industry, we have formed partnerships with leading brands such as Brivis, Rinnai, Mitsubishi, and Daikin. Regardless of your chosen brand for ducted heating, we can install it at an affordable price in Mornington. For more information, get in touch with our experts on 03 7036 9149.
Why Choose Absolute Airflow for Ducted Heating in Mornington?
What separates us from the other ducted heating providers in Mornington? Here adjust a few of the many areas we excel.
Our experienced technicians are well-trained and fully qualified
We offer generous warranties and guarantees on all our services
Committed to providing fast and reliable emergency response in Mornington and surrounding areas
Our transparent pricing policy ensures there are no hidden costs
We offer comprehensive plans that are focused on energy efficiency
Your satisfaction is our priority, that's why we offer personalised and reliable services
To schedule an appointment or for more information, call us today on 03 7036 9149.
Our Hassle-Free Air Conditioning Service Process at Absolute Airflow
We understand how crucial it is to have a comfortable and well-conditioned environment, especially during those sweltering Australian summers. At Absolute Airflow, we endeavour to make our service process as smooth and stress-free as possible for our valued customers. Here's a simple outline of our 4-step process from the moment you give us a call to when we complete the job.
1
Initial Call
When your air conditioning system starts to play up, simply give us a call at 03 7036 9149. Our friendly and knowledgeable customer service team will discuss your needs and concerns, answer all your questions, and arrange a suitable time for our technicians to visit your premises.
2
Assessment and Quote
Our highly skilled and experienced technician will arrive at your property at the scheduled time. They'll thoroughly inspect your air conditioning system to identify the problem. After the assessment, they'll provide you with a detailed and transparent quote. We believe in no hidden charges and no unpleasant surprises.
3
Repair, Installation, or Maintenance
Once you agree to the quote, our technician will proceed with the necessary repairs, installation, or maintenance. Absolute Airflow prides itself on providing efficient, high-quality services. Whether it's a minor repair or a complete installation, we assure you that our work is carried out to the highest standards.
4
Job Completion and Follow up
After the job is completed to your satisfaction, our technician will leave your premises clean and tidy. We also provide a follow-up service to ensure your air conditioning system continues to operate efficiently. We are just a phone call away for any further assistance or guidance you may need.
At Absolute Airflow, we value our customer's comfort and peace of mind. We ensure a seamless, efficient, and high-standard service from the moment you contact us until the completion of the job. Your satisfaction is our top priority.